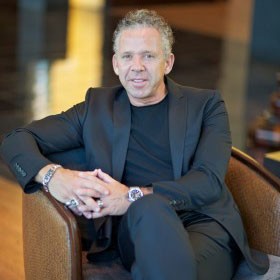 He was formally trained in surgery, internal medicine, anesthesia, angiology and especially aesthetic medicine. Dr. Linde has worked at the Universitätsspital Basel, the Kantonsspital Münsterlingen as well as the Venenklinik Kreuzlingen prior to launching his own clinics. As a Fellow, Dr. Linde has studied and collaborated with the most famous aesthetic doctors in the world − notably in the US, France, Italy, the Netherlands and Brazil (Ivo Pitanguy).
Life-long learning is a "conditio sine qua non" for Dr. Linde; he attends international aesthetics conferences on a regular basis and is often invited as an acclaimed keynote speaker. 
Dr. Linde's urge for constant innovation and optimizations is the reason why he's only using the latest treatment methods − of which he has (further) developed some himself. His newest innovation is the revolutionary LIPOMAX® technique which combines his famous Smooth Lipo® method with the newest possibilities of tissue firming. During liposuction, the skin will further be heated using radio frequency (BodyTite™) which leads to a tightening of the skin in a way that has never been achieved before.
"INNOVATION AND EXPERIENCE MAKE THE DIFFERENCE." − Dr. Linde
Due to his in-depth knowledge of fat tissue in the body as well as his expertise in the area of lymph vessels and veins, Dr. Linde has specialized in the treatment of lipedema. He was among the first doctors in the world to develop a specific liposuction technique to treat lipedema. As the President of the Swiss Association for Diagnostics and the Treatment of Lipedema, Dr. Linde aims at educating the public about the disease pattern of lipedema as well as the various treatment methods. 
As an expert of connective tissue, Dr. Linde is also specialized in the treatment of cellulite. As the first doctor in Switzerland, he introduced Endermologie already in the late 90s. In the meanwhile, many other therapy methods have emerged such as Deep Meso®, a treatment which brings a mixture of enzymes and vitamins directly under the skin using multiple micro-injections. Technological advances with radio frequency heat have also allowed for new methods in this area: cellulite can now be permanently treated with a small surgical intervention called the CelluTiteTM technique or using  Accent® Ultra, a non-invasive treatment method. 
Another focus of his work consists in skin treatments using botulinum toxin and fillers (hyaluronic acid, autologous fat). As "Mr. Botox", Dr. Linde belongs to the ten Swiss doctors that use the most botulinum toxin every year. He also applies cosmetic laser medicine for permanent hair removal or skin tightening.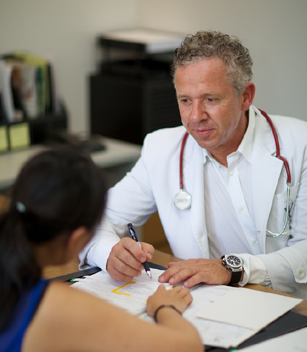 Dr. Linde trains fellow colleagues from around the world in his International Academy of Liposuction where he passes on his knowledge and experience in the area of liposuctions. He is also President of the Swiss Academy of Cosmetic Surgery.
"Giving back" has always been self-evident for Dr. Linde and his entire family. In the 80s and 90s, Dr. Linde spent many months in South Africa where he was volunteering at bush hospitals (e.g. in the slums of Manguzi close to Durban, or at the Baragnawath hospital in Soweto). Dr. Linde has built four schools so far in Laos and Cambodia with the support of Child's Dream. More information can be found here.
Dr. Linde is
Member of the Swiss Association for General Medicine (Schweizerische Gesellschaft für Allgemeinmedizin)
Member of the Swiss Association for Acupuncture (Schweizerische Gesellschaft für Akupunktur)
Member of the Swiss Association for Phlebology (Schweizerische Gesellschaft für Phlebologie)
Member of the German Association for Phlebology (Deutsche Gesellschaft für Phlebologie)
Member of the Swiss Association for Sonography (Schweizerische Gesellschaft für Sonographie)
Member of the Union for Vascular Diseases Switzerland (Union für Gefässkrankheiten Schweiz)
Member of the World Academy of Cosmetic Surgery
Member of the European Academy of Cosmetic Surgery
Member of the German Association for Liposuction (Deutsche Gesellschaft für Liposuction)
President of the Swiss Academy of Cosmetic Surgery
President of the Swiss Association for Liposuction and Bodysculpture (SGLB)
President of the Swiss Association for Diagnostics and the Treatment of Lipedema
Founder and President of the International Academy of Liposuction
Founder and President of the Swiss Brazil Academy of Carboxytherapy
Founding Member of the Leading Aesthetic Doctors